Safe Spaces
& Happy Faces
Diligent
COVID Measures
Keep Your Family Healthy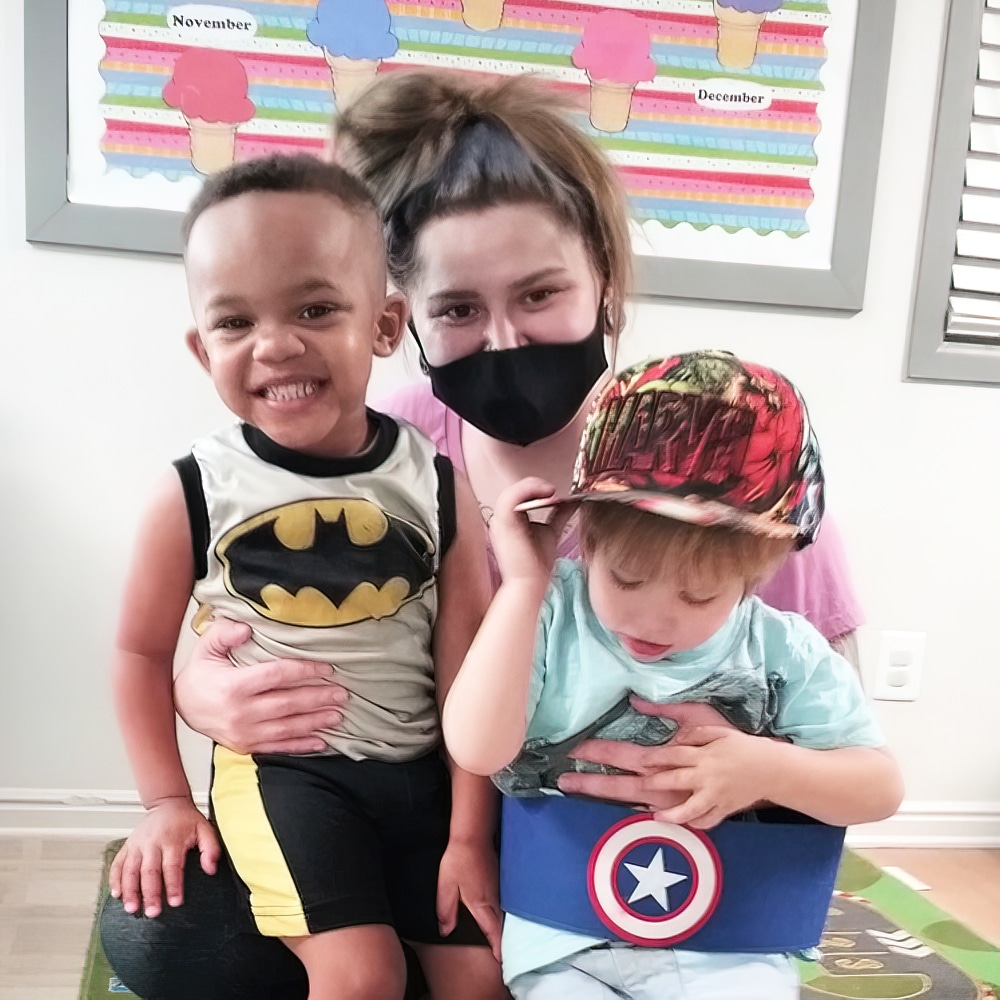 Preschool & Child Care Center Serving Draper, UT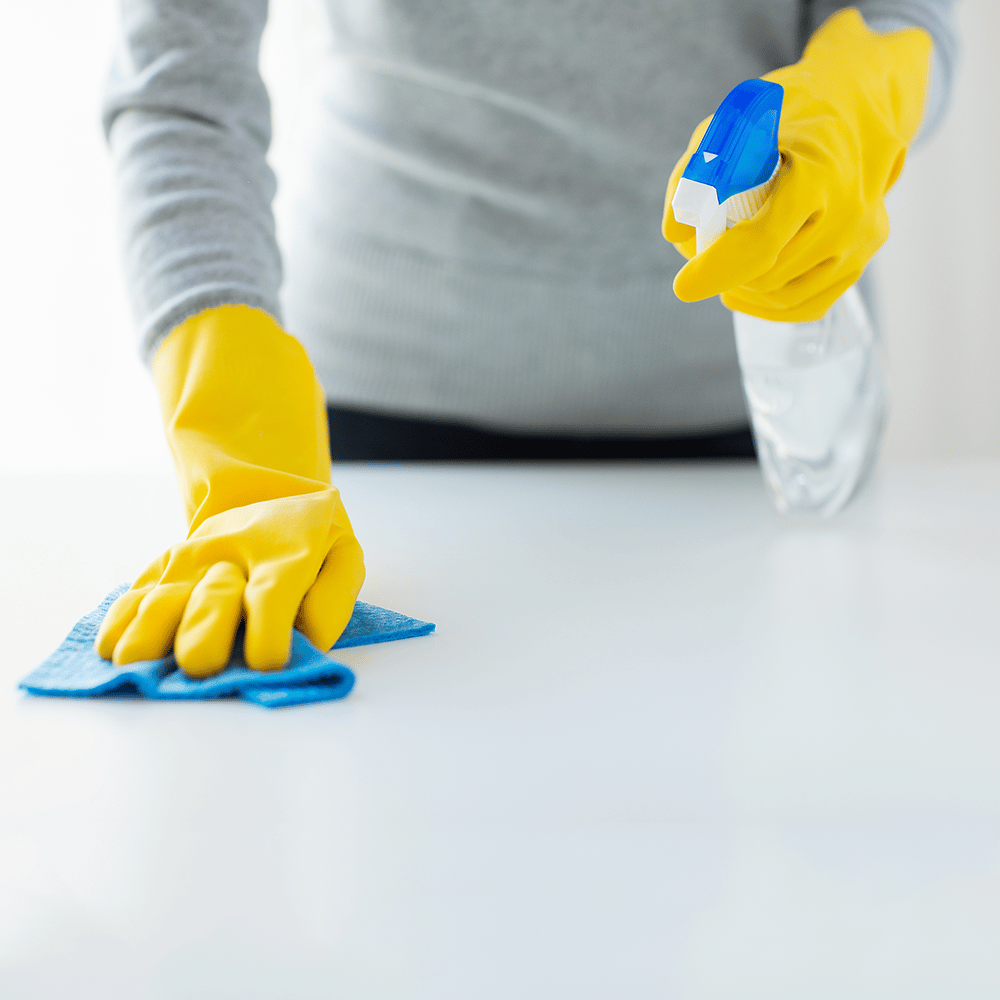 Daily Disinfecting Routines Stop Germs At The Door
Your child's belongings, including backpacks, jackets, and water bottles, get sprayed or wiped down before they enter their classroom each morning. Teachers use this disinfecting routine to ensure that no germs stow away on your little one's things.
Extra Hand-Washing Puts Microbes Down The Drain
Your child washes their hands upon arrival and before entering classrooms and common areas throughout the day. For extra precaution, they wash up again at pick-up to kill any germs and lessen the possibility of viruses making their way home.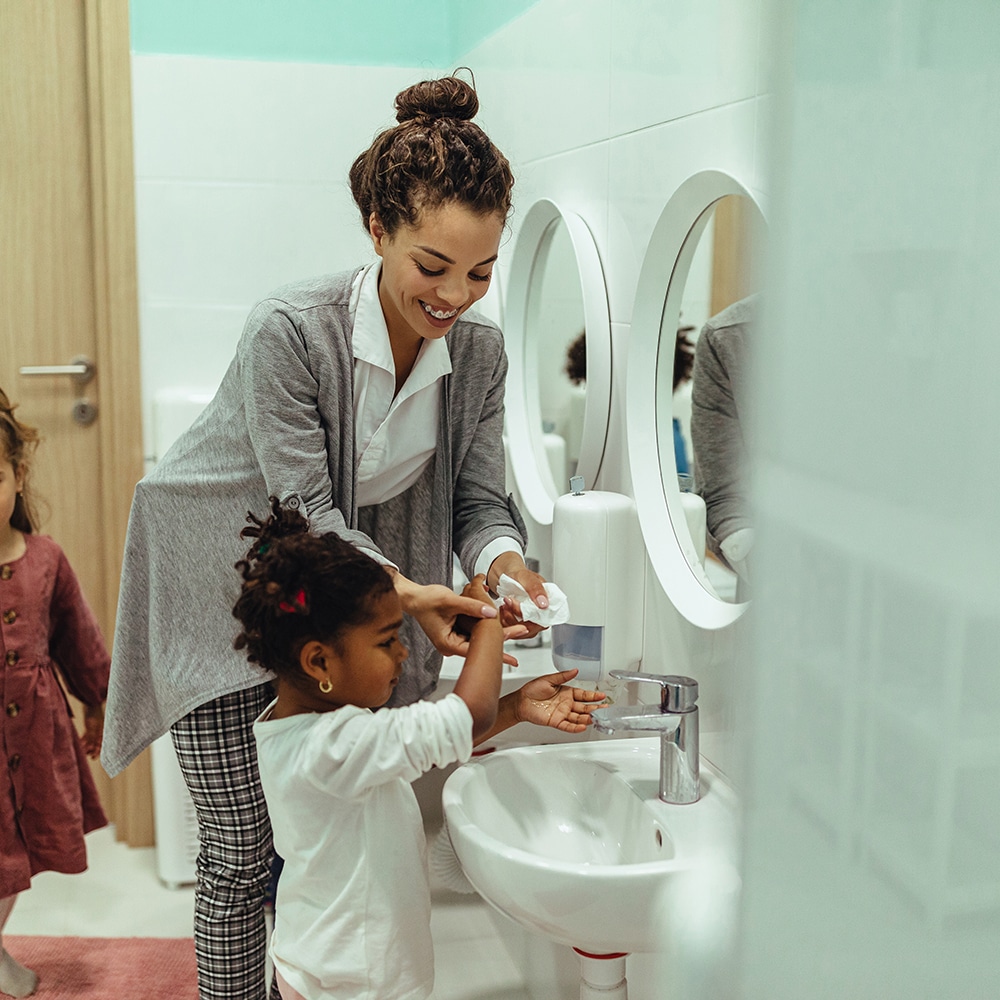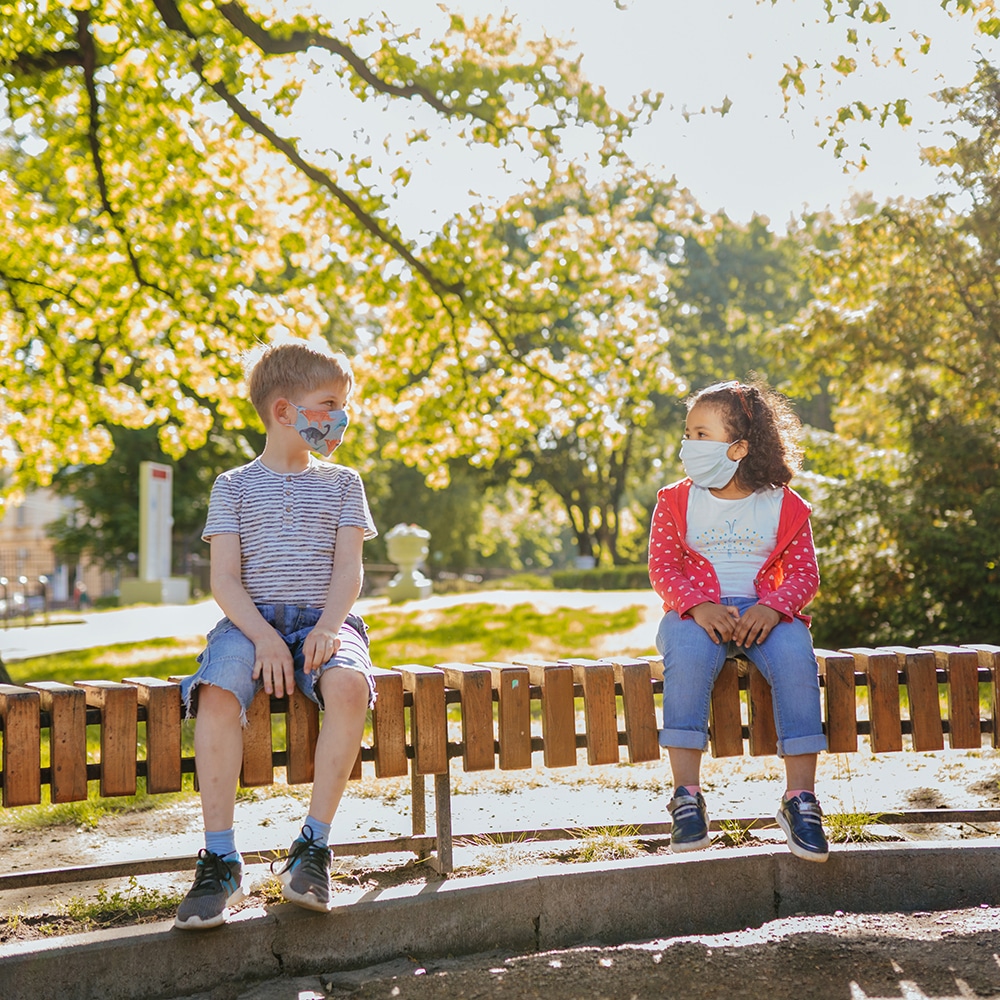 Socially-Distanced Pick Ups & Drop Offs For Safety
Parents should stay 6 ft. apart from other adults or children when "handing off" their child. Children who can walk on their own come into the building without having a parental hand-off so that everyone keeps their distance.
Strict Cleaning Measures Protect Your Child's Health
Staff members implement trusted safety measures, including a daily deep scrub and weekly steam cleans for toys to keep your child safe. Electrostatic sprayers and professional cleaners also zap away even the tiniest microbes to reduce the spread of COVID-19.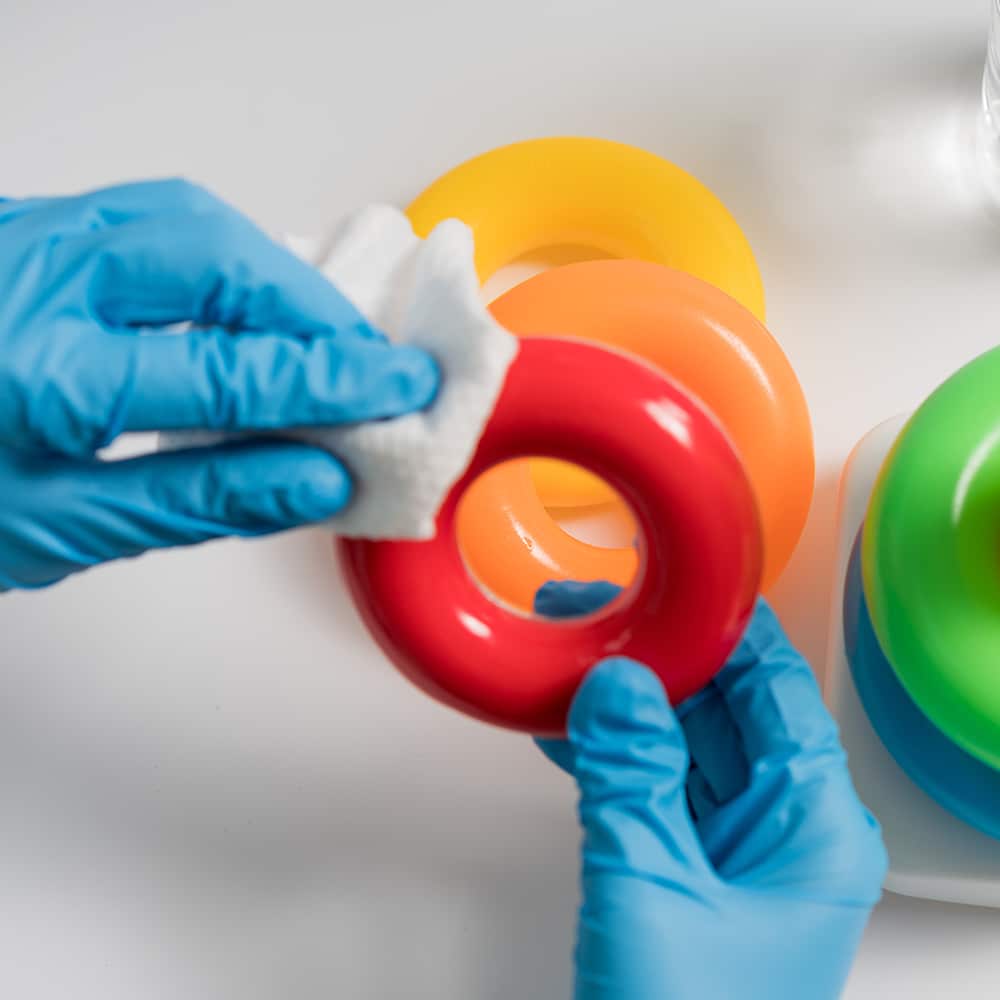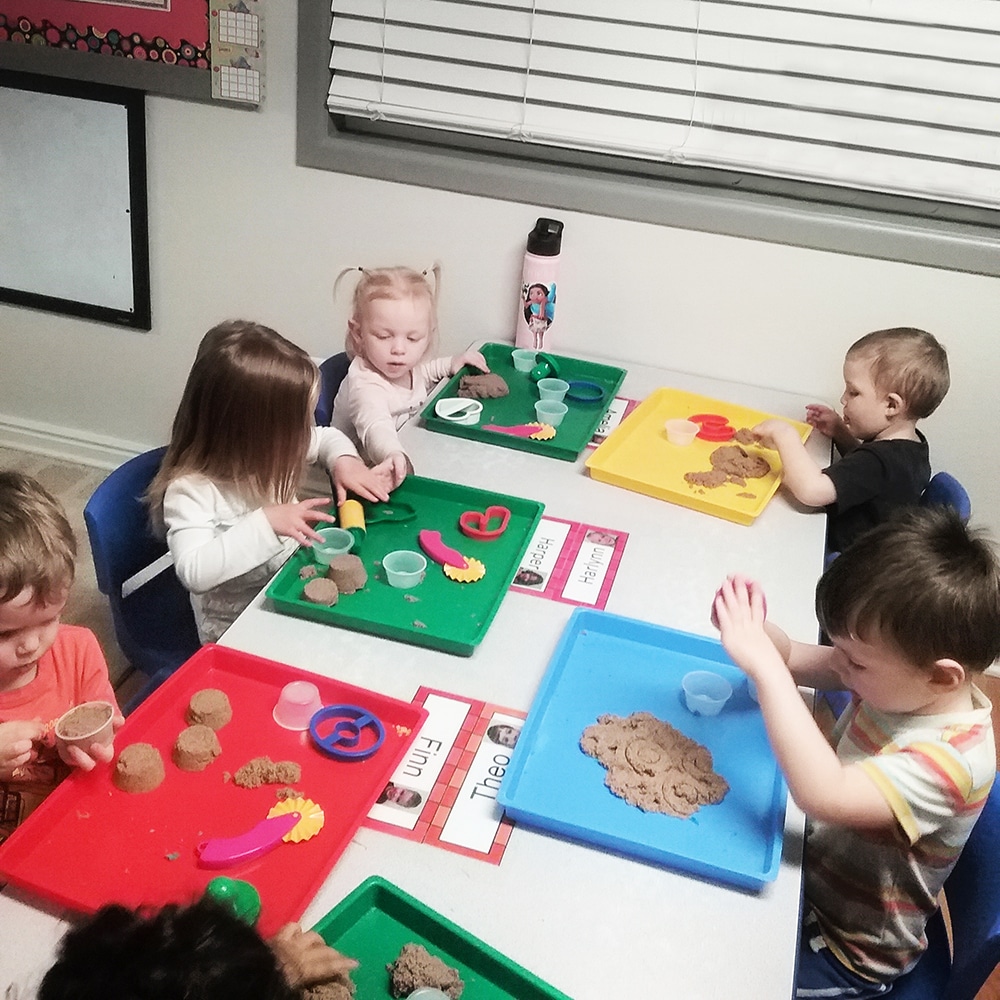 Small Classroom Ratios That Minimize Contact
Have peace of mind knowing your little one plays and learns away in small classroom sizes designed to contain any spread of germs. Your child continues to grow and excel in their education while your family stays healthy and protected.
Temperature Checks To Safeguard Everyone
Children and staff members undergo temperature checks for signs of fever of 100.4 F and above with a contactless thermometer. Additional state-approved screening tools identify other symptoms, and anyone showing signs of illness stays home.